I specialise in book covers, but I'm sure if you have something else in mind, I can make something appropriate. I started out designing my own book covers, but last year I began to practise by taking requests from fellow writers in a competition called
NaNoWriMo
. Some examples can be found below, or at my
deviantArt
.
&nbsp &nbsp
&nbsp &nbsp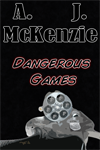 &nbsp &nbsp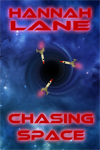 &nbsp &nbsp
If you're looking for a cover design, contact me at
aidan@hattercreations.com
, for now I'll be working for cheap, since I would like to gain some more experience, as much as earn a living. So depending on what sort of design you are looking for, expect me to charge up to about £5. I'll make the design, e-mail you a lower-resolution, watermarked sample, and then request payment via paypal. When I've recieved the payment, I'll e-mail you the cover in your choice of output in 300 dpi resolution, as well as the .PSD file in case you want someone else to work on it in the future.
I'm Aidan, and I like hats.
That might give you a clue as to why this site is called what it is. And the reason I'm here is to make pretty, cool and/or shiny stuff for people to earn my meals. I've been making my own book covers for years, and recently gained a good deal of experience in working quickly and with only a vague idea of what the client wants - the result was
50 cover designs
(48 of which were for others) in the space of a month, for novels being written by fellow madmen in the
National Novel Writing Month
. After this experience, I decided it was time to try and earn a living with my aptitude for cover design. I am also learning a bit about web design, but I am much better at the design part than the coding part so far.
A little about me personally? Sure, why not. I'm a mid-twenties student of Literature and Creative Writing, an avid role player, and I enjoy archery, swords, and occasionally cycling. I write novels, mostly sci-fi and fantasy, but have yet to devote myself to getting published. Irony (and by extension, sarcasm) is my favourite kind of humour, and is the reason behind my choice of logo design for Hatter Creations. I do not (at the time of writing this) own a top hat. I own at least 12 hats that I can think of right now, from a sombrero, to a cowboy hat, to a fedora, to a beret. Also, I have a fondness for 1930s American fashion (thus the Fedora and Trilby being my favourite hats).
Thanks for visiting!
This is where you will find links to my other projects, as well as my friends and associates.
Eleven Paths is a role playing game system with influences from several others including the d20 system and Savage Worlds.
When I started, I wanted it to be beginner-friendly, but now my goal is to make it a creature of its own, with its own mythos and settings. It is currently in development, and its version is beta 2, which I hope will be the LAST beta version before I can start publishing it.
After that, I have several additional books and booklets I want to add to the system, including a list of pre-generated spells (so beginners don't have to mess around with the complicated magic system) and at least one campaign setting book.